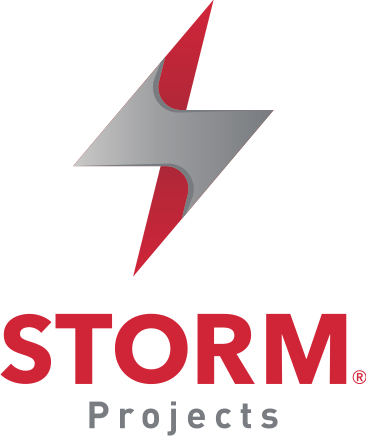 Brief summery
STORM's INVESTMENT PROJECT
CBD Oil-2022
SUMMARY
This project provides for the organization of CBD production using the latest world technologies. The activity of the enterprise will be based on the complex processing of hemp. The final product of the enterprise is CBD hemp oil. Basically, the company's products are designed to meet the needs of the European and American markets, in accordance with ECO and BIO standards.
1.1. Investment conditions.
Amount of required investments: $5,700,000 EUR|USD for the purchase of prom. bases;
Maturity of principal debt: 1,5 year;
Targeted use of credit funds: registration of a company in Switzerland, rent of a production base, certification of products and production, purchase of raw materials to start production, cultivation and processing of hemp.
The subject and purpose of this project is to make a profit by producing competitive products of the highest quality that meet the standards of the EU and the USA.
2.1. Enterprise characteristics
The project is planned to create in the European Union, in particular in Switzerland, an industrial association for the cultivation and complex processing of industrial hemp Cannabis Sativa, the ultimate goal of the project is the production of CBD oil of the highest quality.
Given the fact that the CBD industry in Switzerland is growing rapidly
(According to Tages-Anzeiger, in 2017 it brought in about 60 million Swiss francs for the country. According to forecasts, the market should grow to 320 million Swiss francs by 2027) Switzerland is the best place to enter and strengthen the CBD market in Europe.
The canton of Lucerne, Switzerland was chosen as the project implementation site. local corporate taxation here remains the lowest in the entire Confederation. The corporate income tax rate also outperforms other European countries with favorable tax climates. The corporate income tax rate in the canton of Lucerne is %12.32 percent, the lowest in all of Switzerland.
For comparison, the corporate tax rate in the canton of Zug is 14.51 percent, the canton of Schwyz is 15.19 percent, the canton of Schaffhausen is 15.75 percent, the canton of Geneva is 24.16 percent, Basel-Stadt is 22.18 percent, Valais/ Wallis 21.74 percent and Bern 21.64 percent. (Portal "Switzerland Business").
To implement the project, in accordance with the terms of preliminary agreements with our European partners, it is planned to use a 2000m2 production area for hydroponic hemp cultivation and a 600m2 production area for processing raw materials into a final high-quality, environmentally friendly and sought-after product.
Working staff.

The production personnel, taking into account the methodology of the enterprise, must be staffed by qualified specialists from the EU countries and Switzerland. To do this, it is planned to organize the work of production in accordance with the requirements of the legislation of the Swiss countries.
2.2. CBD OIL AND OTHER PRODUCTS CBD oil is derived from a completely new and exceptional extraction method that brings out the very best of its active ingredients. This total spectrum extraction is what makes this oil so special, with a very high and balanced content of CBD and CBDA. This level of active molecules and cannabinoids, combined with all of the plant's natural terpenes, flavonoids and phytonutrients,
provides its highly effective results, which is what makes it so special. Just try it and you will feel the difference. From plant to bottle, Blossom guarantees 100% organic.
Cannabidiol (CBD), one of over 100 cannabinoids found in the cannabis plant, is growing exponentially in both popularity and fashion. People as diverse as football moms, your grandparents, hipsters and hippies line up for this. CBD finds its way into a ton of different products: CBD oil, CBD drops, cannabis-infused CBD capsules, balms and beauty products, and more. CBD oil is now even becoming a popular remedy among pet owners who want
to help their little pet companions live stress, anxiety and pain free.
CBD Oil: Differences
Despite the general popularity of CBD oils, there is still a lot of confusion surrounding hemp, cannabis, and CBD. Many people still believe that cannabis is different from cannabis and that this cannabis is medicinal and recreational cannabis. However, without getting too technical, hemp plants are simply a strain of the Cannabis Sativa species that has been predominantly grown for long, fibrous stems, mainly for industrial use. Hemp is also high in CBD while tetrahydrocannabinol (THC) is very low, making it ideal for CBD extraction of hemp oil used in therapeutic, cosmetic and food products. Cannabis, on the other hand, refers to a wide range of strains and species that belong to the Cannabaceae plant family.
Cannabis is also high in THC and low in CBD, which is why it has traditionally been associated with recreational use. But just like CBD, THC also has therapeutic benefits and is used medicinally in the form of medical marijuana, cannabis oil, cannabis drops, and other types of cannabis plant extracts.
The reason CBD hemp oil and cannabis oil are able to interact with our bodies is because of the endocannabinoid system (ECS), the human body's own biological system for the production and processing of cannabinoids. The ECS is vital to helping us stay healthy because it keeps our bodies in a constant state of balance or homeostasis. As with the "Goldilocks" story, where everything is right, the ECS ensures that the conditions in the human body are optimal for all cells, tissues and biological systems to function at their best. But like everything else, the pacemaker can become dysfunctional, causing our bodies to fall out of homeostasis. Scientists now believe that many of the symptoms and diseases we experience are due to the fact that something is wrong with our ECS.
In what is called the Clinical Endocannabinoid Deficiency
Syndrome, scientists believe the imbalance may be mediated by cannabinoids found in hemp plants and cannabis drops. This is because when plant cannabinoids such as CBD and THC are injected into the body, they attach to and regulate the same CB1 and CB2 receptor cells as endocannabinoids and other neurotransmitters. This in turn helps kickstart the body's endocannabinoid system and rebalance our biological systems.
CBD OIL FOR CHRONIC PAIN AND INFLAMMATION
The scientific community acknowledges that CBD has pain relieving properties. It helps reduce pain and inflammation by controlling and inhibiting the α3-glycine receptors that cause pain. CBD may also have an immunosuppressive effect, which in turn also reduces inflammation and pain.
CBD OIL AGAINST CANCER SIDE EFFECTS AND TREATMENTS
Scientific experience and research has shown that CBD can help treat cancer by causing death and necrosis of cancer cells. It also stops the spread of cancer by targeting the
GPR12 protein, which may be involved in metastatic cancer. CBD also appears to reduce tumor size through the regulation of Id-1 expression, which is believed to regulate tumor
growth.
CBD OIL FOR ANXIETY AND DEPRESSION
CBD has been shown to increase brain serotonin levels similar to selective serotonin reuptake inhibitors (SSRIs) such as citalopram, fluoxetine, and paroxetine. CBD also appears to stimulate neurogenesis in the hippocampus, the part of the brain that regulates emotions and mood.
CBD OIL
While many people use CBD to feel alert and energized, others use CBD oil to combat sleep disorders and insomnia. Cannabidiol has been shown to improve sleep through its ability to induce feelings of calm and relaxation by preventing the breakdown of anandamide. Research has also shown that CBD promotes REM sleep, a stage of sleep that is thought to promote emotional health.

CBD OIL AGAINST ARTHRITIS AND ARTHROSIS
A growing number of seniors are starting to use CBD oil to help reduce the pain associated with arthritis and arthrosis. CBD oil helps reduce inflammation and oxidative stress caused by the body's immune response to this disease.
CBD OIL AGAINST PARKINSON'S DISEASE
Not only does cannabis oil reduce pain in patients suffering from Parkinson's disease, but clinical trials also show that CBD oil can reduce the tremors that are so common with this disease while improving overall quality of life.
3. PRODUCTION PART
The basis of the production processes associated with the production of raw materials is the drum method of hemp cultivation.

Hemp is one of the most ancient crops in terms of cultivation and use. The project provides for the cultivation of industrial hemp – non-psychoactive cannabis seed. products from which currently have a wide demand both in the EU member countries and on the
American continent. Today, countries such as Switzerland, France, Germany, the Netherlands, South Korea and some others have revised their policies regarding the cultivation and use of cannabis. France and China are now leading the global market for the cultivation and processing of technical cannabis and the production of products from it.


The project provides for the use of hemp seeds to obtain hemp oil – a valuable dietary product, as well as raw materials for medical purposes (ointments, balms), and is also eaten directly in the form of hemp porridge (boiled peeled seeds), hemp milk (seeds ground with water) , raw unchanged or in the form of a thick paste (honey and ground seed). Stems with foliage and seed cake are planned to be used as animal feed.
The production processes for growing cannabis are based on the drum method of the closed type production process:
This method will allow us to place 340 plants on an area of 2×2 m, thus we achieve the maximum reduction in production space. The method is a wheel with plates (like "buckets" in a conventional wheel) that rotates around a cooling tube that runs from side to side and holds 2 600W lamps.
With each turn, water is injected (when the plates with plants are "up"), and when the wheel is lowered, excess water flows down. The rotation speed can be adjusted and there are also 2 different diameters to adjust the distance between the plants and the lights (located in the center of the wheel).
Dimensions:
187 x 167 m; – Height 187 cm It includes:
Central Cooltube with special cartridge;
Gi Grow will come with slabs specifically designed to store ROCKWOOL cubes size 10×10 cm;
Bearing structure of the wheel and Cooltube;
Water injection system;
Wiring to connect the water pump;
Lighting systems;
Photoperiod timer;
Submersible pump (recommended flow rate: 2000 l / h);
160 l water tank;
Mineral wool cubes (10×10 cm) with large or small holes.
The production processes for the processing of hemp seeds are based on the method of
obtaining CBD oil through CO2 extraction:
During CO2 extraction, plant material, called biomass, is filtered through a series of chambers, isolating various cannabinoids and terpenes at different temperatures (controlled by CO2, hence the name). Then it is literally squeezed out of the plant with the help of pressure. Currently, CO2 extraction is the most widely used and preferred extraction method because it can isolate and remove desired plant compounds without leaving any residue behind.
We use a unique method of CO2 extraction with subcritical parameters, which takes place at a low temperature of + 28C and pressure up to 65 bar. All CBD manufacturers today use the supercritical extraction method, which leads to a significant number of uncontrolled and uncontrolled chemical reactions due to the presence of a special reaction medium during the process, the decomposition of many substances as a result of thermal
exposure of +60 -130°C and pressure of 300-400 bar.
In world practice, only supercritical is used, which negatively affects the safety of the extracted substances – some of the thermolabile compounds decompose, thereby violating the integrity of the extraction matrix and at the same time contaminating the final product (for example, during supercritical extraction, sugar caramelization is not uncommon, which makes the extract almost unremovable and rather unpleasant smell and taste of burnt sugar). And an increased pressure of up to 400 Bar creates a specific environment in which the substances included in the extract (both native and products of thermal decomposition at a temperature of + 75-120°C) enter into chemical reactions with each other, the course of which and the impact of their results on the final product is extremely predictable difficult. The fact of rancidity of unsaturated fatty acids under conditions of temperature exposure at high pressure is especially unpleasant, which negatively affects the shelf life of supercritical extracts – many of them quickly develop the smell of rancid oil. At the same time, subcritical CO2 extracts are completely devoid of all the disadvantages described above.
Description of the market for production and sale of products
The CBD cannabidiol market and what benefits it brings to us
CBD is one of 400 naturally occurring substances found in cannabis plants. And CBD can be isolated and used for medicinal purposes. And it is important to know that it does not produce a psychoactive effect, unlike marijuana, which is used for recreational purposes.

Cannabis is a variety of plants of various varieties, including marijuana plants and hemp plants. These plants produce over 400 compounds, over sixty of which are unique to cannabis plants. And they can be isolated for medical and other purposes.
Cannabinoids are active chemical compounds unique to cannabis plants. And they are the active ingredients in various cannabinoid products that provide therapeutic and other benefits.
Cannabidiol (CBD) is a cannabinoid found naturally in the stems and flowers of the cannabis plant. And it can be extracted independently of other cannabinoids and applied, for example, in the form of an oil.
Tetrahydrocannabinol (THC/THC) is also the most commonly found cannabinoid in the cannabis plant. Known for its psychoactive effects, it is responsible for the state of euphoria when marijuana or cannabis is used for recreational or medical purposes.
Production, cultivation of hemp in Switzerland
Hemp production was legalized in August 2016.
Cannabis cultivation in Switzerland is legal, as long as the plant does not exceed the legal threshold of 1% THC, i.e. a license to grow CBD in Switzerland is not required.
In theory, anyone can grow their own CBD hemp plant at home.
Needless to say, if you are a foreign company looking to enter the hemp market in Europe, this is a handy element to consider when deciding where to open your hemp business. You will still need to complete all the necessary steps to start a legal business, but giving up your growing license can save you a huge amount of time.
In Switzerland, as in any other country in the world, a business must be registered with the appropriate legal status in order to be able to sell goods. Each type of economic activity must be declared and, therefore, the corresponding taxes must be paid at the end of the financial year.
Switzerland has become the best place if you want to enter the cannabis market in Europe.
As you probably know, CBD comes from the cannabis plant, which, depending on the amount of THC, may or may not be banned under the same legislation.
As practice shows, the legality of the consumption, cultivation and sale of products derived from the cannabis plant is determined by the percentage of THC in it.
If the plant contains less than 1% THC, it is allowed.
The 1% THC threshold is unique in Swiss law. In most European countries, the limit is 0.2%. So why 1%?
This allows the plant to reach its full potential and therefore provide its best medicinal properties.
As in Europe, the maximum allowable threshold is 0.2%, which forces farmers to cut the plant too early.
By doing so, you are reducing the amount of THC in the final extract, but also minimizing the medicinal benefits it has to offer over a more mature plant.
The government is looking at the benefits of CBD as a potential drug.
4. ECONOMIC PART
Sales market analysis
CBD oil is a hemp extract used in medicine as an aid in the treatment of various diseases. Nowadays, there is both pure CBD oil and with THC. Most often, CBD is diluted in oils of various crops. It is also sold in crystals. This cannabinoid is not a narcotic substance, is not addictive, and also has no contraindications.
CBD and hemp oils should not be confused with hemp tinctures. Hemp tinctures are active ingredients dissolved in alcohol, and CBD oils are extracted using gentle CO2 treatment.
Our range includes the best brands as well as the highest quality full and broad spectrum hemp oils. CBD oil has phenomenal effects.
Demand for CBD in Switzerland is on the rise. The industry is expected to grow at 39% annually. By 2027, it should reach 320 million Swiss francs (318 million US dollars). And in the countries of Europe
The global cannabis market reached $7.7 billion in 2017 and is set to reach $31.4 billion in
2022, according to a study by the Brightfield Group.
Switzerland is probably the most forward-thinking country in Europe when it comes to CBD consumption legislation. The Swiss do not copy legislation that already exists, but dare to try, explore and push the limits to maximize the potential of these cannabinoids. It is important for businesses to stand on firm ground and know that the government is not only supporting the industry you are in, but is also supporting and encouraging its sustainable growth in a safe and regulated environment.
To check the quality of CBD products, a laboratory is needed for research and testing. The laboratory will include a vivarium to test the effectiveness of products. The laboratory and production will be fully certified according to the GMP system. This guarantees high quality products for the food and pharmaceutical industries.